Spruce up the decor of your bathroom with CERA Bathroom Tiles
Together with the wall coverings, it is not a simple task to choose the right flooring. As beyond looking beautiful and aesthetic, there are many conditions (and materials) that are worth taking into account before choosing perfect CERA Bathroom Tiles. In the first place, the bathroom has some peculiar characteristics to which all the furniture and decoration must be accommodated. We refer to a room that accumulates a lot of humidity and water, so choosing a material that resists these two variants quite well is crucial.
Hence, we recommend you invest money in good material if you want to avoid future headaches. At Impact Cera Gallery, we know that this process involves a whole bubble of questions and uncertainties that we want to solve to help you choose one material or another. Do not miss the following list of tips!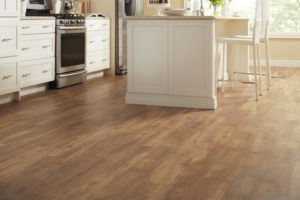 Vinyl Flooring
The exclusive vinyl CERA Bathroom Tiles are marvel to the eye and the touch. Its beautiful designs and matching accessories give your floor a unique natural look. But in addition, the smooth and comfortable surface structures make them a pleasure to walk, even with bare feet. Vinyl floor tiles are prepared to withstand effortlessly for day-to-day impacts.
Decorated Cement Cera Tiles
The material from which these CERA Bathroom Tiles are made can be divided into two large groups: ceramic and porcelain. In addition to the features, they are also easy to cut when installing them. It is true that between one and the other, porcelain is relatively more durable than ceramic. Although it is true that proper care makes the passage of years barely noticeable in its appearance.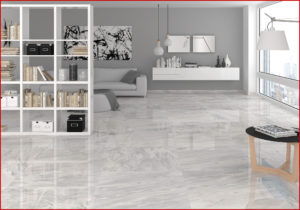 Porcelain Stoneware
If you prefer to opt for a simple covering, without mosaics, combination or bold colors, then your choice should be porcelain tiles. Its external appearance will surely remind you of the floors of large porcelain. And that is when it comes to tiles, porcelain, and stoneware – the difference in sight is very subtle. They share many advantages but the only difference comes from the way they are treated in the manufacturing process. However, among them, the most resistant is the porcelain stoneware, since it is a thick and non-slip material. Also, it can imitate the appearance of any other material such as marble, granite or wood.
Microcement
Microcement floors are becoming the preferred choice for many customers. To begin with, these are floors can be applied without the need to eliminate the existing coatings on all types of surfaces, except parquet and flooring. The versatility of its appearance makes it possible to find them from those that have a surface with an elegant and smooth texture, to bold proposals with a rough and metallic appearance such as aluminum, bronze or steel. And the most important thing, and for what we love this material is that it meets the needs that every bathroom seeks to cover. It is entirely resistant to moisture, non-slippery and does not require special maintenance.
So, if you want to give your washroom a one-of-a-kind outlook then follow these tips by Impact Cera Gallery. Also, lend your bath space a style that CERA Bathroom Tiles offers.